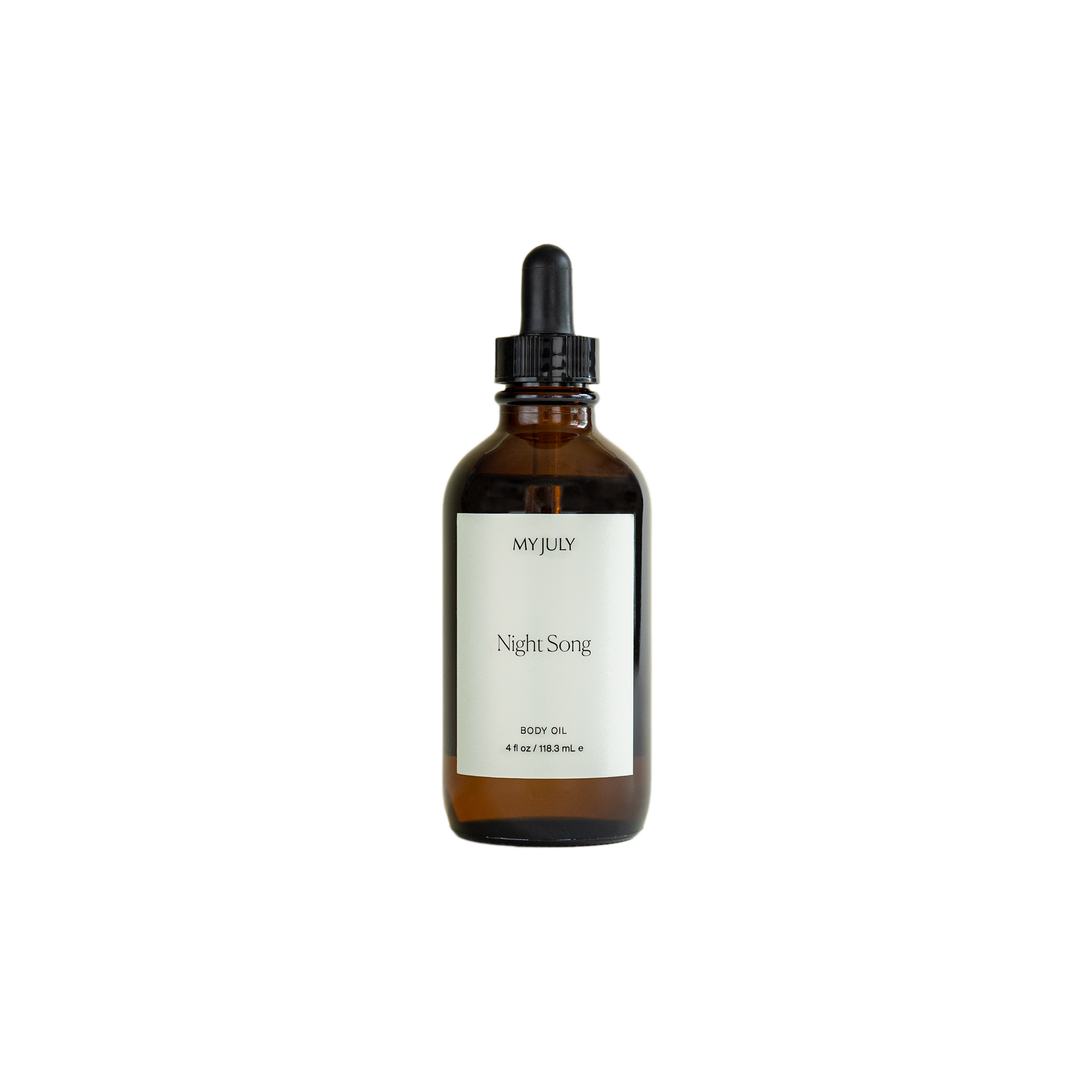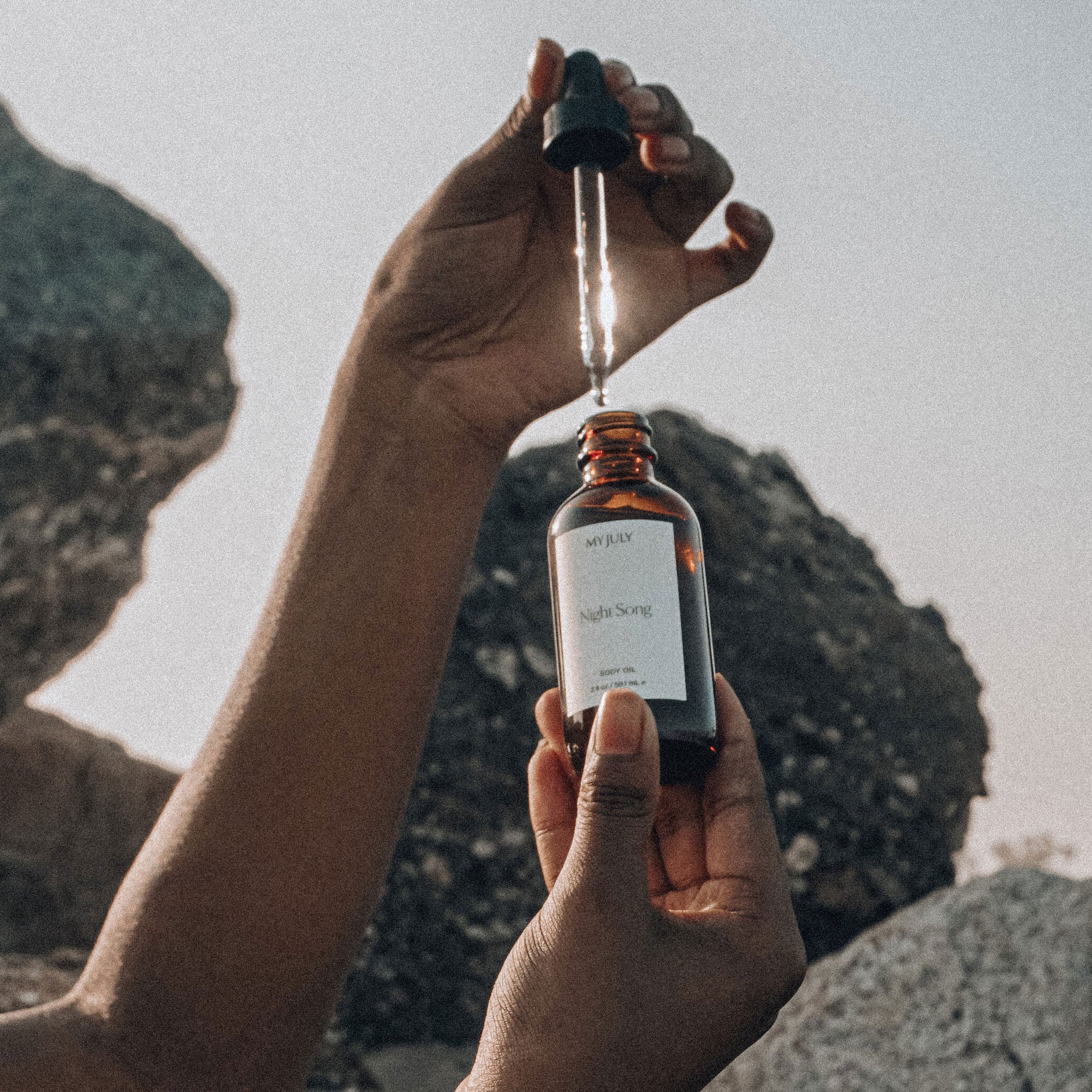 Inspired by warm, summer evenings of bird song, crickets, and laughter in the air, this grounding body oil is Mother Nature's signature scent.
Drop some in a bath for extra moisturizing power and a little aromatherapy.
Scented with cedarwood, vetiver, and myrrh essential oils
Suitable for all skin types
Comes in a mini size 2 fl oz glass bottle or full size 4 fl oz glass bottle
Shelf life is ~12 months
Apply & massage onto hands, face, and body.

For external use only. Avoid eye contact. If reaction occurs, discontinue use. This product is light sensitive. Store in a cool, dry place away from direct sunlight.
Sesame Oil: Prevents bacterial infections, repairs damaged cells, and is said to be the best oil to use for Vata doshas in Ayruveydic medicine. Rich in antioxidants, it is easily absorbed into the skin and promotes skin softness.

Cedarwood Essential Oil: Works as a powerful antidepressant, relieves stress, and inhibits the growth of germs, fungi and virus.

Vetiver Essential Oil: Equally as stimulating as it is calming, lemon essential oil also has antibacterial and antifungal properties.

Myrrh Essential Oil: One of the oldest recorded essential oils in history, myrrh was frequently used in incense and perfumes in ancient Egypt and for healing wounds in ancient Greece. Boosts immunity and blood circulation, heals wounds, and prevents infections.

Full List of Ingredients: Helianthus Annuus (Sunflower) Seed Oil*, Simmondsia Chinensis (Jojoba) Seed Oil*, Sesamum Indicum (Sesame) Seed Oil*, Tocopherol (Vitamin E)**, Essential Oils Of: Vetiveria Zizanioides (Vetiver) Root*, Cedrus Atlantica (Cedarwood) Bark*, Commiphora Myrrha (Myrrh)* *Certified Organic **Certified Non-GMO ISO

For educational purposes only. Any statements or claims about the possible health benefits have not been evaluated by the Food & Drug Administration (FDA) and are not intended to diagnose, treat, prevent, or cure any diseases.