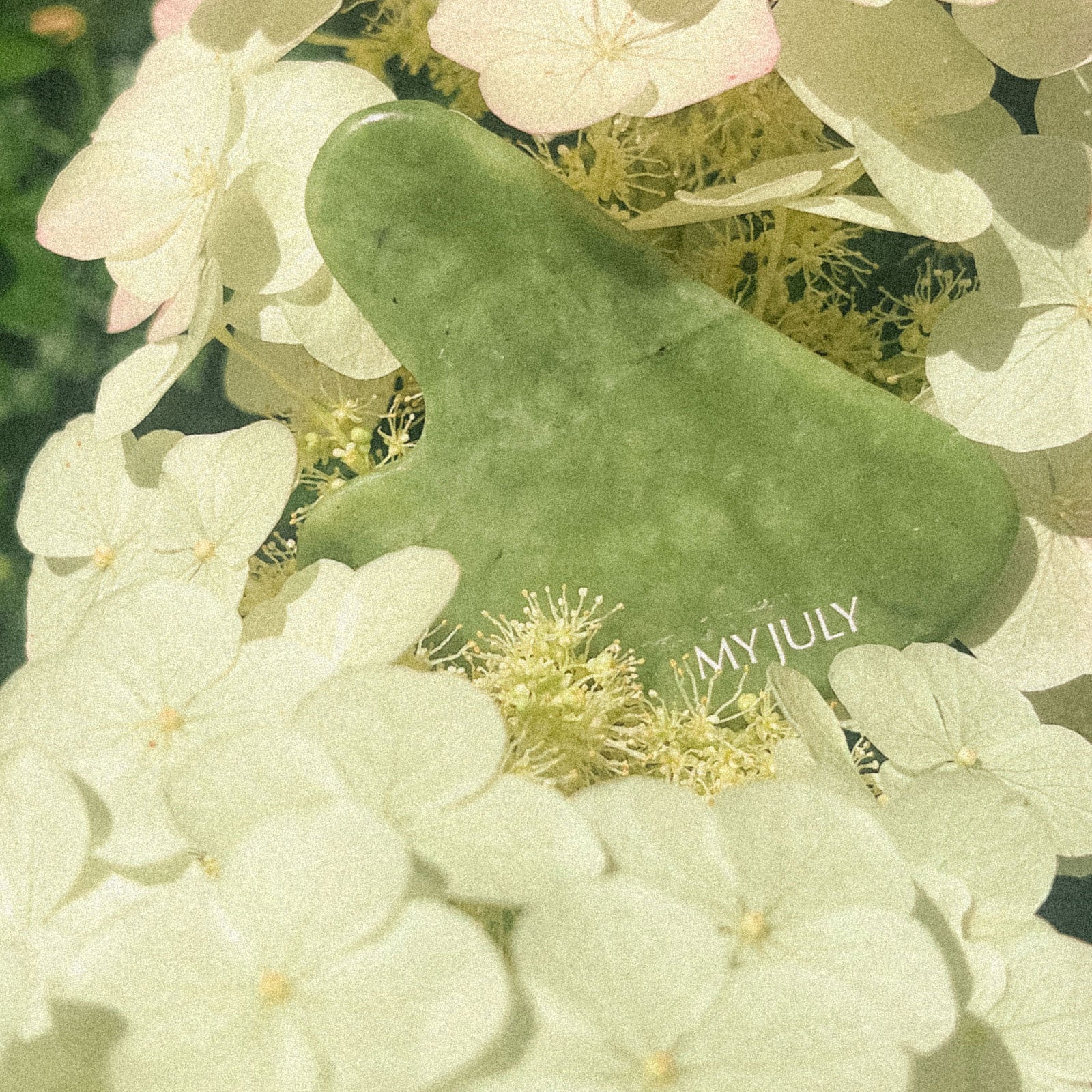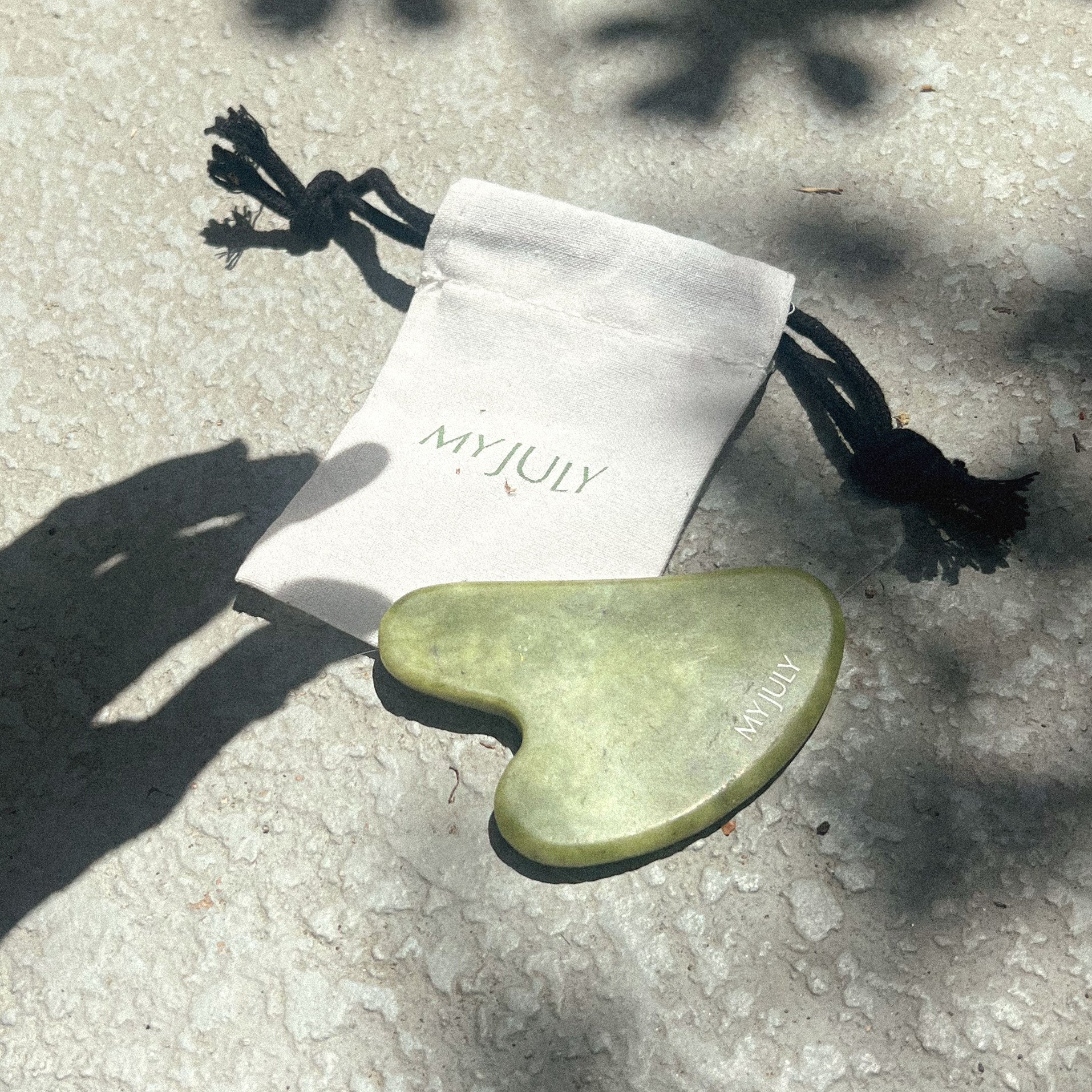 A facial massaging tool that stimulates lymphatic drainage to increase circulation, boost collagen, and loosen tight muscles. Comes with travel pouch.
Due to natural formations in the stones, color will vary slightly from the picture that is listed.
Stimulates lymph flow
Loosens tight muscles
Boosts collagen
Reduces facial puffiness
Detoxifies skin
Helps face oils (we recommend using Gold Mine) absorb better into the skin
Comes with travel pouch
Start with a clean, dry face.
Apply a serum or facial oil (we recommend using Gold Mine) onto your face.
Hold gua sha tool with the curved side semi-flatly to your face and using firm but gentle pressure, glide it up and out, 3-5x per area. Work your way to your neck, moving lymph fluids toward your armpits to drain.
After each use, wash with mild, natural soap and warm water. Dry completely.
Use gua sha a few times a week or daily for maximum benefits.
For educational purposes only. Any statements or claims about the possible health benefits have not been evaluated by the Food & Drug Administration (FDA) and are not intended to diagnose, treat, prevent, or cure any diseases.
100% ethically-sourced jade stone